When our Tasting Room Managers began writing their fall menus back in the end of July, there were questions about being too cliché with the season.

We wanted to be different.

But, the closer September came, the more we wanted to embrace the time of year we love in New York State. It's usually here and gone too fast before the snow starts to fly and we shouldn't just write it off! And so…
WE COMMIT TO ALL THINGS AUTUMN!
Think of all the delicious flavors we could use that are available to us from local providers:
Pumpkin
Maple
Cinnamon
Apple
Cranberry
Caramel
Cider
Butterscotch
And all with warm, crisp colors to design with like orange, red, yellow & brown. Count me in as a sucker for fall flavor!
---
ROCHESTER'S MENU:
Kat, our Tasting Room Manager at 1344 University Avenue in Rochester, focused on procuring all the freshest ingredients she could acquire right from our local markets. She created unique drinks that take a bit of extra preparation but payoff with a punch of the season. Some of her standout creations include:
HARVEST SANGRIA
Pears
Apples
Oranges
Heron Hills Unoaked Chardonnay
20-Plate Vodka
Apple Cider
How 'bout them Apples
4 Grain Bourbon
Apple Pie Moonshine
Apple Cider
Topped with Ginger Beer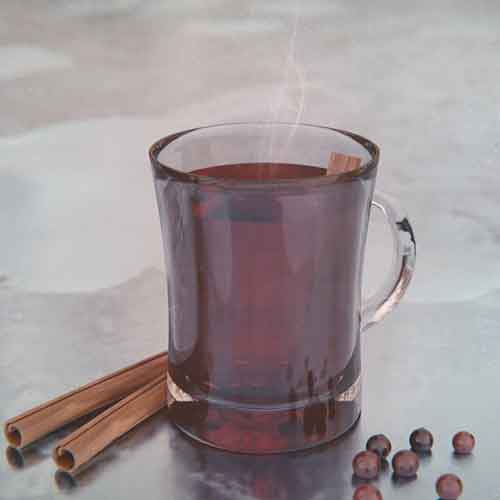 It's Crantastic!
20-Plate Vodka
Hot Cranberry Juice
Lemon Juice
Honey Syrup
Fee Bros. Cranberry Bitters
Cinnamon sticks
---
BUFFALO'S MENU:
Laura, our Tasting Room Manager at 149 Swan Street in Buffalo, decided to make classic fall flavors our new standard for the classic cocktail. She dove into old school martini ideas that popped with a color and tang of a nice autumn day. Checkout her work that includes:
Bourbon Cream Martini
Bourbon Cream
20-Plate Vodka
Fee Bros. Aztec Chocolate Bitters
Fee Bros. Cranberry Bitters
Apple Pie Martini
20-Plate Vodka
Apple Pie Moonshine
Cinnamon
Fee Bros. Lime Bitters
Maple Old Fashioned
4 Grain Bourbon
Sugar
Bourbon Barrel Aged Maple Syrup – just a splash!
Fee Bros. Old Fashioned Bitters
Fee Bros. Aromatic Bitters
Orange Wheel
---
BOTTLE SHOP TREATS:
And beyond the tasting room menus, our Distilling Team has released a couple products in very limited quantities that could be a fall favorite for your own drink recipes at home. Our newest offerings include:
COLLABORATION WHISKEY
Made from hand-selected bottles of the finest whiskeys from Black Button Distilling and The O'Begley Distillery! Chosen by their respective head distillers, the whiskeys were blended together, remarried in wooden casks and set to age together until the ideal marriage of flavors was reached.
BLACK SHADOW VODKA
Not as scary as it sounds but plenty fun! Black Button Distilling is excited to release this rare treat for the month of October. Candy Corn Martinis never looked so good! Scared of the dark? Don't be. This vodka is traditional Black Button vodka-flavored vodka, not some crazy witches brew (or is it?).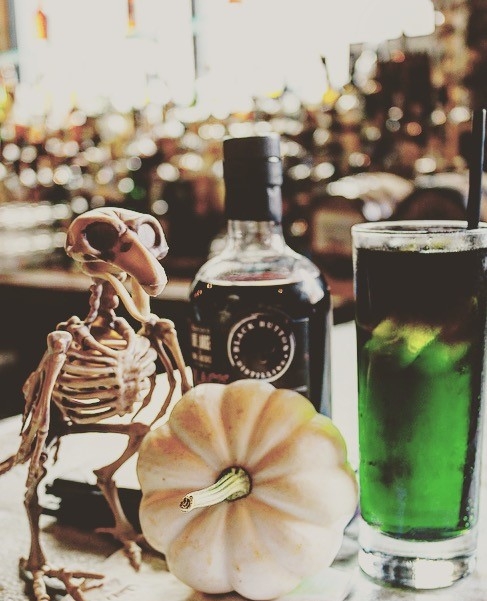 Both the Collaboration and Black Vodka are available in our bottle shops, but in very small quantities. Drop by and visit Kat in Rochester or Laura in Buffalo to get yours.

Cheers!

–Michael Martin, Regional Manager